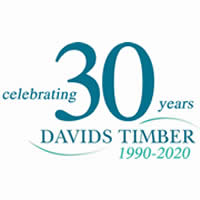 In 2020 , Davids Timber will be celebrating 30 years of being in business since commencing in 1989.
In the early 90's, the company decided their future was to be in Treated Pine, and since then , have focused on being a supplier of quality treated pine products with a high level of customer service, as well as continually striving towards being industry leaders in timber preservation, and a company who innovates and is constantly working towards continuous improvement.
We would like to thank our loyal team, our much valued suppliers and our wonderful customers for supporting us throughout the years.
We look forward to continuing supplying quality treated pine products with great service for many years to come.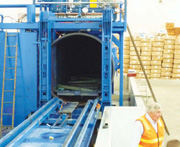 Davids Timber has installed the most advanced LOSP H3 timber treatment plant in Victoria as it becomes the State's largest outdoor timber treatment company.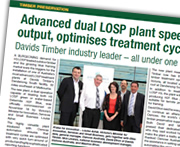 Davids Timber industry leader – all under one roof
A BURGEONING demand for H3 LOSP treated outdoor timber and the growing blue framing market were the triggers for the installation of one of Australia's most advanced LOSP treatment plants at Davids Timber's Dandenong South facility, 30 miles southeast of Melbourne. The new plant, a dual operation capable of treating both H3 LOSP green or water-based Determite H2F Blue, was officially commissioned on November 18 by Victoria's Minister for Innovation, Services and Small Business Louise Asher. The highly versatile plant equipped with Osmose automation ensures that treatment cycles are optimised with very quick turn-around of product and highly sophisticated reporting functions.
Read the full article here: Timber Forestry News Article PDF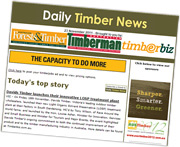 On Friday 18th November, Davids Timber, Victoria's leading outdoor timber wholesalers, launched their new Light Organic Solvent Preservative (LOSP) treatment plant at their factory in South Dandenong. MC'd by Tony Wilson, of Race Around the World fame, and launched by the Hon. Louise Asher, Minister for Innovation, Services and Small Business and Minister for Tourism and Major Events, the event highlighted Davids Timber's ongoing commitment to both the continued improvement of their product and to the timber manufacturing industry in Australia.
Read the full article here: http://www.timberbiz.com.au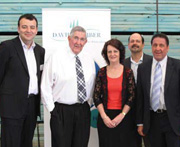 Deputy Leader of the Liberal Party
Minister for Innovation, Services and Small Business
Minister for Tourism and Major Events
"Davids Timber is to be congratulated on undertaking this investment in a new LOSP plant. It's investment like this that adds to the economic drive of Victoria. Innovation and investment have been the cornerstone of success by Davids Timber for more than 20 years. "
"It was a great personal pleasure to visit a successful SME like Davids Timber for the second time to open a timber treatment plant."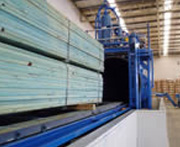 Davids Timber is pleased to announce the new state-of-the-art LOSP H3 treatment plant is now operational and producing;
LOSP H3 Green- Full range of Rougher Header 70×35 – 290×45
H2F Blue – Framing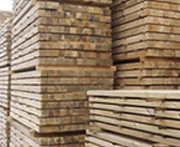 Davids Timber have been working with Osmose to be the first timber treatment company in Australia to offer a new revolutionary product called MicroPro. This new product is the first to ever receive the status of an Environmentally Preferable Product (EPP) in the United States. MicroPro provides effective protection from fungal decay and termite attack while creating timber that is lighter in colour, offering a more natural timber appearance. Davids Timber will be the first to offer MicroPro. For more information go to www.osmose.com.au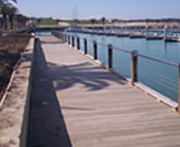 Davids Timber supply timber for Commercial, Civil and Government building projects. We specialise in durable timbers including softwoods and hardwoods which are suitable for above-ground, in-ground, fresh water, and sea water applications. The commercial timbers which are available from Davids Timber are a Durability Class 1, 2 and 3 and sourced from Victoria, New South Wales and Queensland.
Lorem ipsum dolor sit amet, consectetur adipisicing elit, sed do eiusmod tempor incididunt ut labore et dolore magna aliqua. Ut enim ad minim veniam, quis nostrud exercitation ullamco laboris nisi ut aliquip ex ea commodo consequat. Duis aute irure dolor in reprehenderit in voluptate velit esse cillum dolore eu fugiat nulla pariatur. Excepteur sint occaecat cupidatat non proident, sunt in culpa qui officia deserunt mollit anim id est laborum