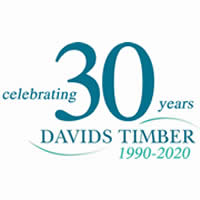 In 2020 , Davids Timber will be celebrating 30 years of being in business since commencing in 1989.
In the early 90's, the company decided their future was to be in Treated Pine, and since then , have focused on being a supplier of quality treated pine products with a high level of customer service, as well as continually striving towards being industry leaders in timber preservation, and a company who innovates and is constantly working towards continuous improvement.
We would like to thank our loyal team, our much valued suppliers and our wonderful customers for supporting us throughout the years.
We look forward to continuing supplying quality treated pine products with great service for many years to come.