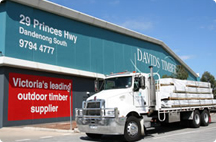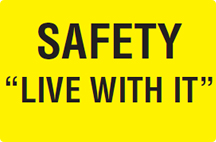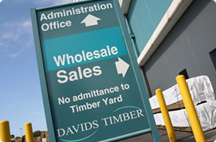 As a multi award winning supplier and market leader, Davids Timber is committed to supplying quality outdoor timber, a comprehensive product range and providing the highest levels of service.
Founded by David and Maurice Efron in 1989, Davids Timber has become Victoria's major outdoor timber supplier and is now building a strong reputation nationally.
Davids Timber is a major supplier of Treated Pine, Cypress, Durable Hardwood and Treated Plywood for use in;
Our world class state of the art treatment treatment, kiln drying facility and timber yard was developed by Davids Timber and is located on 5 1/2 acres, with all of our operations under the one roof.
Many of the timber products produced by Davids Timber are supplied from the company owned sawmill located at Broadford, Victoria, as well as industry leading Radiata Pine sawmills located throughout Australia and New Zealand